Zen: A Gay Sequel, or ZAGS, is a gay, planner-focused, stat-based, dating sim set in college. It is a full sequel to Yearning: A Gay Story (YAGS), taking place during the spring semester of Chris' Freshman year of college.
As ZAGS is a proper sequel to YAGS, you may wish to play YAGS through at least once before playing this game, as ZAGS will spoil major plot points of YAGS. However, prior knowledge of the characters or universe are not required to enjoy this game. ZAGS is more dating-focused, and contains more adult content (including CGs), than YAGS, so you should be of legal age in your region and be willing to view adult content to play.
You can download the ZAGS demo or purchase the full game from itch.io or other storefronts now!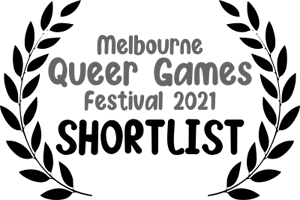 You can see who contributed to the game. You can also follow ZAGS updates on twitter or lemmasoft. (See the press kit here, and see the fair use policy for streams/LPs/fanworks.)
A series of companion fics are available to fill in additional scenes during and after the event of ZAGS. You can also view other games in the YAGS universe.
The demo features
An open storyline based around a weekly event planner
50,000+ words
3 sexy CGs and 2 bonus images
3 optional (and replayable) minigames
A variety of "routes" to follow
The final game features
240,000+ words
24 CGs and 13 bonus images
12 optional (and replayable) minigames
Four (and a half) romantic routes, plus plentiful side stories
A bunch of unlockable extras, such as development notes and lyric videos